What is it?
It's similar to a safe but better. Our deposit box is the key piece of equipment behind BLUbeem Cash. It's the technology you need to streamline your cash handling process.
Why do you need it?
Our digital deposit boxes protect your cash with the added convenience of quick and easy in-store deposits.
You deposit, we take care of the rest
Don't believe us? Let us show you how easy it can be to make in-store deposits.
The need-to-knows
Our deposit box is compact and installed in your store in no time. Deposits can be tracked from (nearly) the moment they're made, so you always know where your cash is.

Built strong
Engineered by Brink's, our deposit boxes are built to the industry's highest physical security standards. Our deposit box was built to deter theft and comes with protection coverage to mitigate risk.*
Integrated tech that tracks
Enjoy clear visibility into cash flow processes with our integrated barcode scanner and tracking on deposits. Scan your deposit bag, drop it, and track its whereabouts at any time.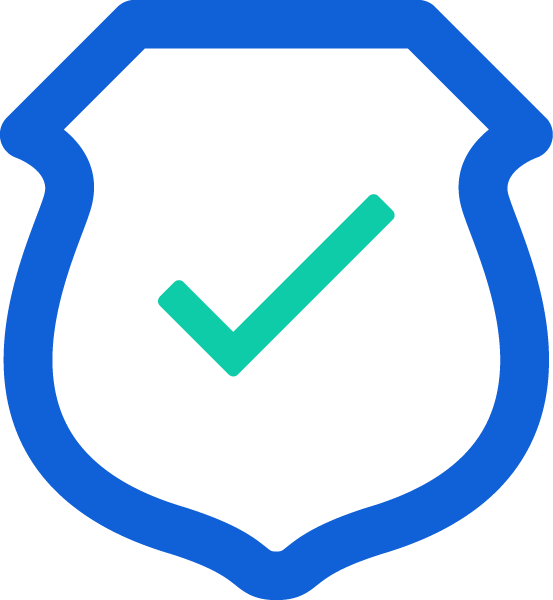 Protected connectivity
Modern cellular connectivity ensures your device isn't using excess Wi-Fi bandwidth or taking up space on your private network. Your data is also encrypted, ensuring it's protected from online threats.

RFID tracking
Our equipment uses wireless technology, allowing you to scan and drop sealed cash contents into our deposit box and see in near-real-time the status of each deposit on the BLUbeem app.
LED status indicators
Our drop boxes are wrapped in LED lights to provide a clear visualization of the status of your device. We keep it simple: "blue" means the device is on and ready, "green" means go, and "red" means an error has occurred.
The setup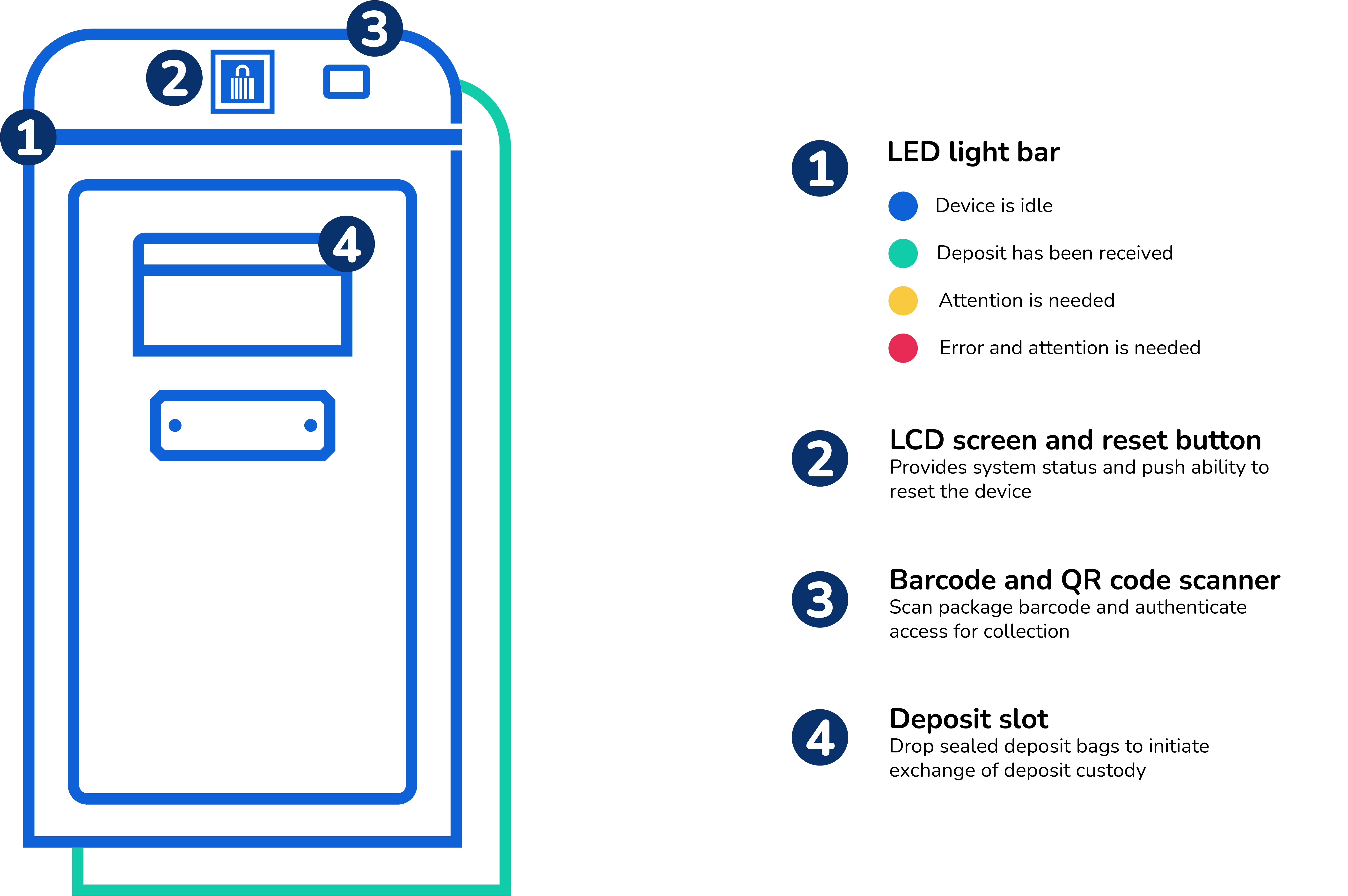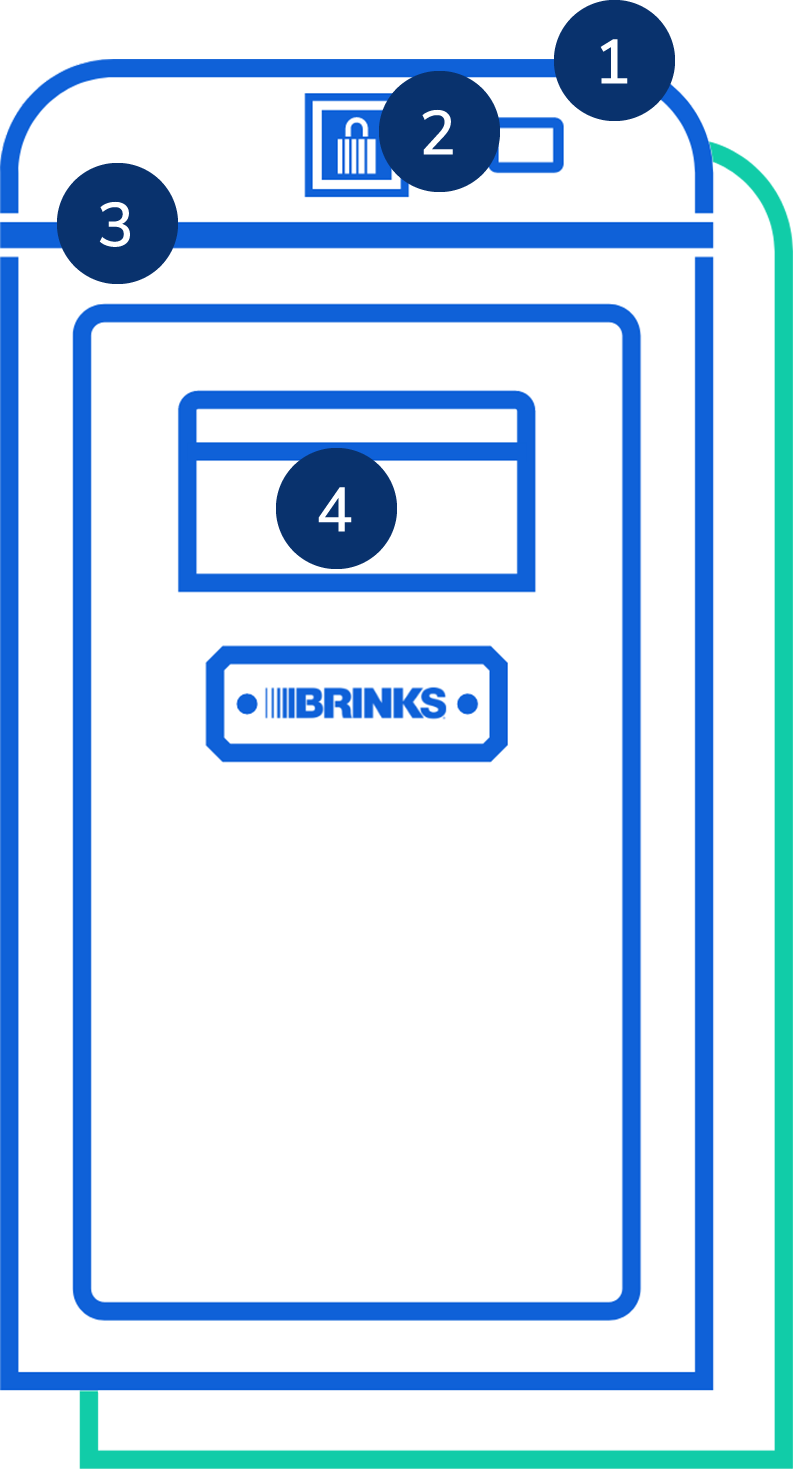 LCD screen/Reset button
Provides system status/push ability to reset device
Barcode/QR code scanner
Scan package barcodes and authenticate access
LED light bar
Idle mode

Deposit received

Attention needed

Attention needed
Deposit slot
Receives Brink's approved deposit bags
Capacity
40 deposit bags (250 bills per bag)
In the box
Brink's deposit device

Power cable

Antenna
Specs
Height: 27.56"

Width: 14.96"

Depth: 18"

Weight: ~165 lbs
Security
AES 256 encryption

UL291 Business Hours

SSO BLUbeem access

Asset tracking
Connectivity
All devices powered by 4G cellular connectivity and include additional Ethernet capabilities for areas with low signal strength.