What is it?
Use our app to order bills and coins in the amounts and denominations you need, delivered right to your door by Brink's. You can save recurring orders within the app for faster order placements in the future. It's just that simple.
Why do you need it?
You won't have to order change by phone or physically go to the bank. And the ease of ordering, whenever you need, rather than on a set schedule allows you to reduce your amount of unnecessary in-store cash.
Ready to see how easy ordering change can be for you?
Take a look at how this add-on subscription works within BLUbeem Cash.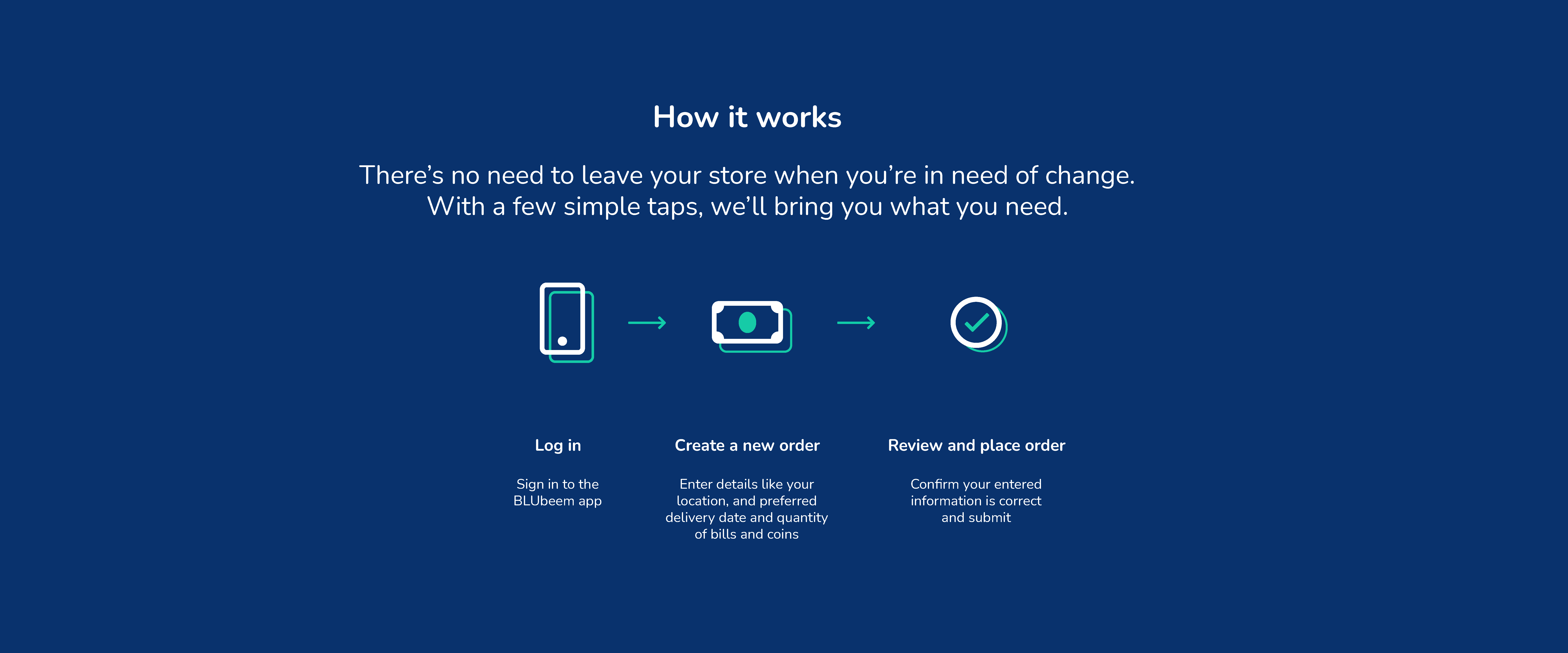 The need-to-knows
With this option added to your BLUbeem Cash solution, we will deliver bills and coins right to your locations.
Minimize in-store cash
Change delivery can help you optimize the amount of cash you need in your store. Our facilities are run by Brink's so you know your cash is safe from the start.
Lessen the risk
Keep your employees in the store and your cash out of harm's way. A trusted Brink's delivery team member will securely deliver your change to the store.
Right to your door
No one has time to stand in line at the bank. Get valuable time back in your day with change delivery directly to your store.