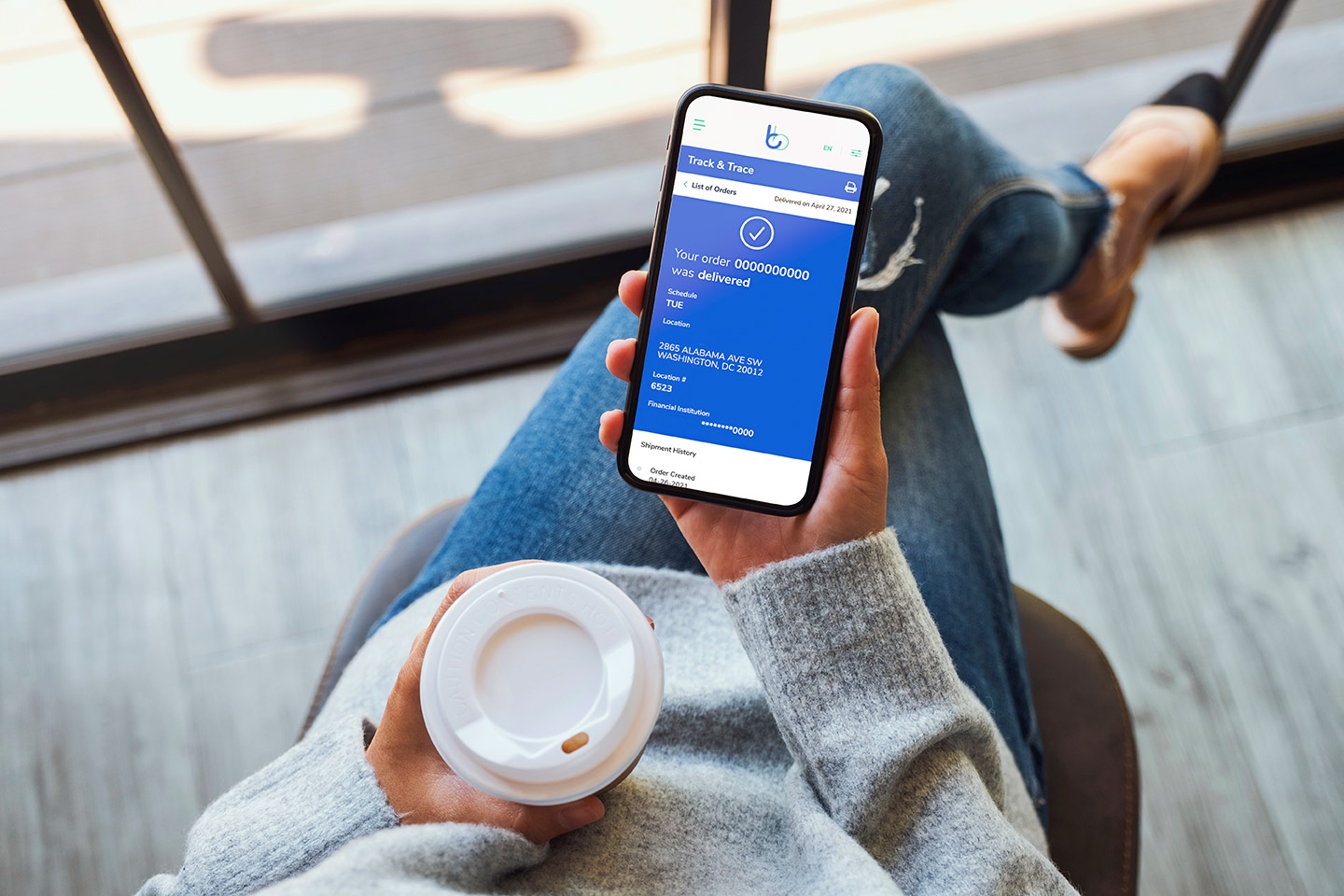 What is the BLUbeem App?
A streamlined way to track deposits, manage cash, and have detailed insights into your cash. Our app gives you the digital cash management experience you're looking for, in the palm of your hands.
Why do you need it?
Our app allows business owners like you to be, well, more mobile! Take your business with you, anywhere you go. Our app also helps you eliminate paperwork and have access to secure auditing and accounting abilities.
Your money, all the time
Digitizing your cash experience as a business owner allows you to access your information from anywhere, online or mobile. Our app provides a single place to submit deposits, order change, and track your cash in near real-time.

Time-saving efficiency
Record and submit deposits quickly, make paperwork a second thought, and maximize the time you're at work.
Easy tracking
Follow deposits and change orders right from your mobile device or computer – at any time of day.
Convenience
Register deposits digitally, access online change ordering, and view data that is mobile-ready. Remove blind spots by having multi-store visibility.
Wherever you are, for whatever you do, BLUbeem has solutions to fit your business style
The need-to-knows

Register and deposit with ease
Use your mobile device to register deposits with the click of a button. A simple user-friendly interface guides you through everything you need to know.
Track your deposits like a pro
Track your deposits and order change in near real-time within the app. See how your deposit is traveling, all the way from drop to settlement and everything in between. All of your activity is easily categorized for quick access.
Practical and insightful reporting
Reconcile daily deposits quickly and spot trends to pinpoint the exact information you need. BLUbeem data dashboards showcase your cash-based metrics in ways that make your insights actionable.