Partner Social
Streamline your customers' cash management
Fill out the form below and we'll be in touch about BLUbeem partnership opportunities.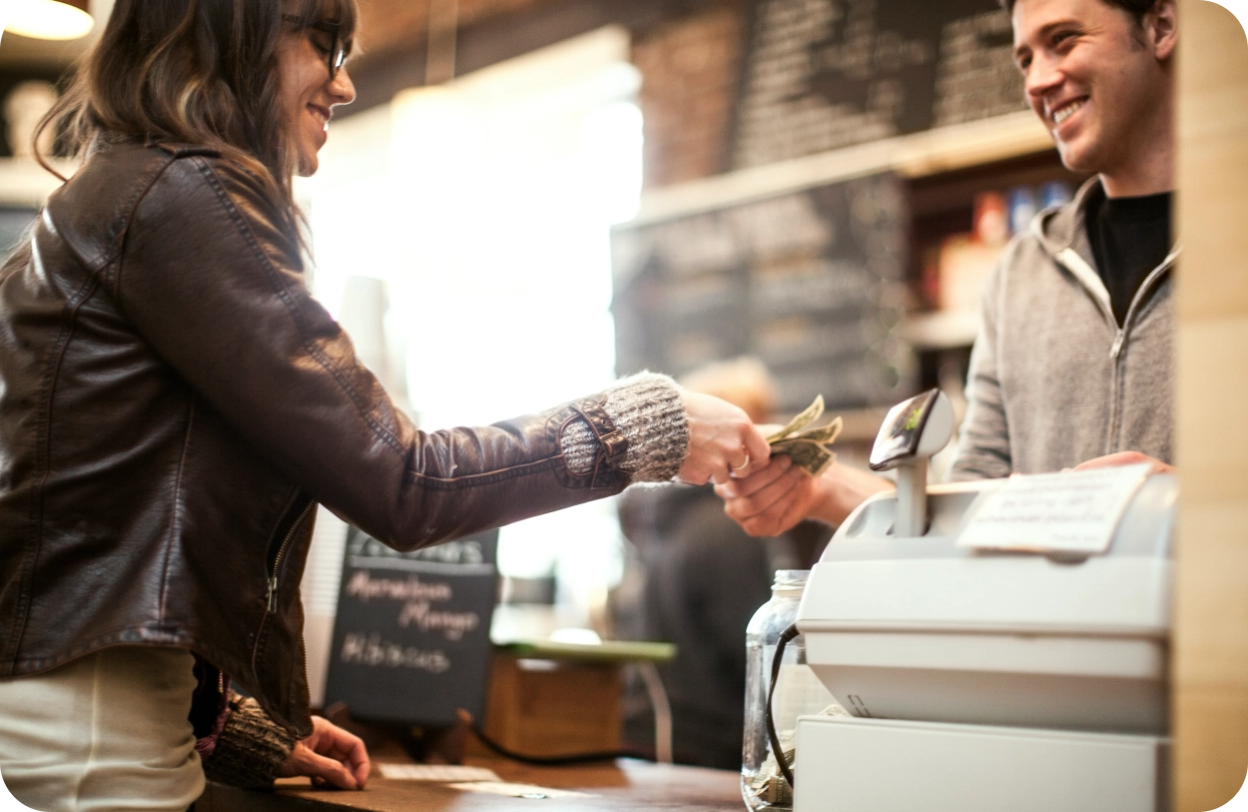 Grow the ecosystem together
There are an estimated 8 million merchants in the United States, and 28% of in-store purchases are made using cash.
Source: IHL Group
Enjoy truly seamless integration
By integrating BLUbeem Cash into your existing payment services, your customers will enjoy a comprehensive payment portfolio with transparent deposit and reconciliation data, settlement activity, and in-depth tracking information.
When convenience is key, cash is hassle-free
BLUbeem works to serve your customers
A simplified cash handling solution that connects cash and card processes
Complete payments portfolio enables customers to handle all payment forms with a single vendor
Easy, secure integration for easy, secure payment management
An optimal revenue-sharing model that allows you to keep a percentage of all cash processing fees, plus everything you need to get started: API catalog, hardware, software, and services
In-store deposits eliminate bank trips and long lines
Visibility into cash transactions and deposits with the BLUbeem mobile app
Next-day settlement to your bank account
Change ordering and delivery right to your door, all through a few simple clicks
One dashboard compiles all data into a single place for easier payment management